What Happened on an Arkansas Goose Hunt
What happened on an Arkansas goose hunt – a conservation light goose hunt, to be exact – does not stay in Arkansas. We had way too much fun for that, with The Sisterhood of the Outdoors earlier in March.
Sponsored by Fiocchi

What is a conservation light goose hunt, you might ask? Here's how the Sisterhood described it: "Join us for an open bag light goose hunt during the annual conservation season in famed Arkansas. Why the unlimited harvest? Light (snow, blue & Ross) geese are in such h
igh numbers that they are actually destroying their own breeding grounds in the Arctic Tundra."
As it turns out, you don't even need a "duck stamp," or a waterfowl permit for Arkansas to hunt here for these birds. You just need to prove that you have a hunting permit from any state, and file that with Arkansas Game & Fish. With the cost of waterfowl hunts with outfitters in the duck capital of the world, that eases the cost somewhat.
What Happened on an Arkansas Goose Hunt
The tale of my first-ever conservation order Arkansas goose hunt started when I picked up TeamWON member Jen Barcklay at the airport. She had decided that she, too, wanted to discover what lie ahead in the world of wild geese.
We packed out my Subaru with three shotguns (along with our own two concealed carry guns and we added a truck gun for good measure), our case of Fiocchi ammunition, camo, boots, suitcases, pillows (we're getting old and we like our own pillows), snacks and other accoutrements.
We headed east then south, out of the Missouri Ozarks, through the Arkansas Ozarks and down to the rice fields of Arkansas near Moro.
After arrival at On the Deck Outfitters, and having met our roommates, we enjoyed a taco bar dinner and then, heard the news. The morning alarm needed to be set for … 3  a.m. Yikes. The geese had been spotted flying about an hour away. It would be cold. It would be damp. It could be wonderful.
DOTS Matter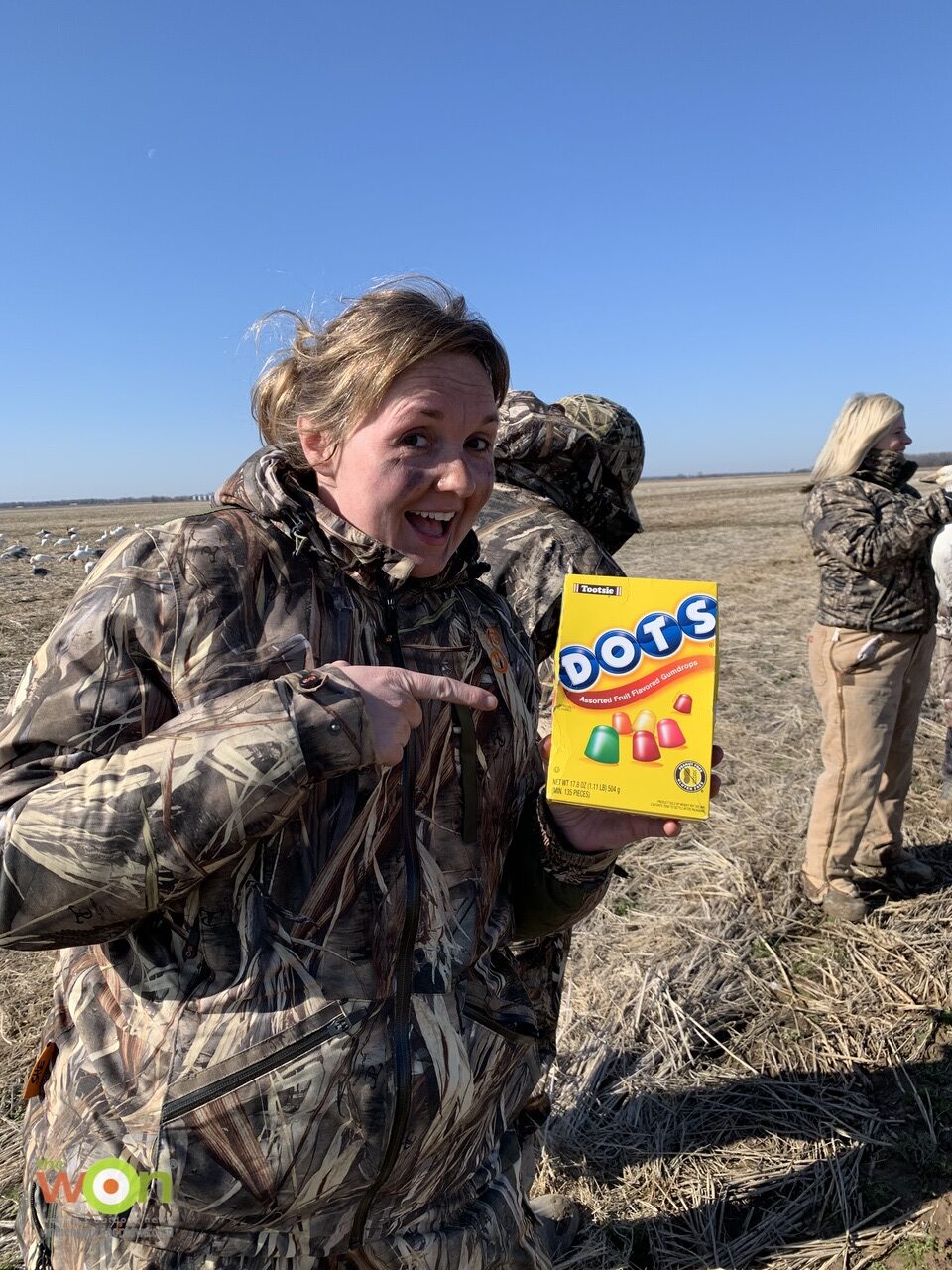 According to the women who have hunted with the Sisterhood of the Outdoors before this trip, DOTS (you know, those gooey gummy candies in a box and found at most convenience stores) are the go-to good luck charm for success while hunting. After situating ourselves into lay-out blinds, we each took a few DOTS for good luck. Then, we waited as hundreds of goose decoys, along with electronic goose calls honking away, lured some geese down toward us. We waited until we heard the command, "Shoot 'em!" Then, up we popped, out of our boxes and 20 of us fired into the flock above us and in front of us.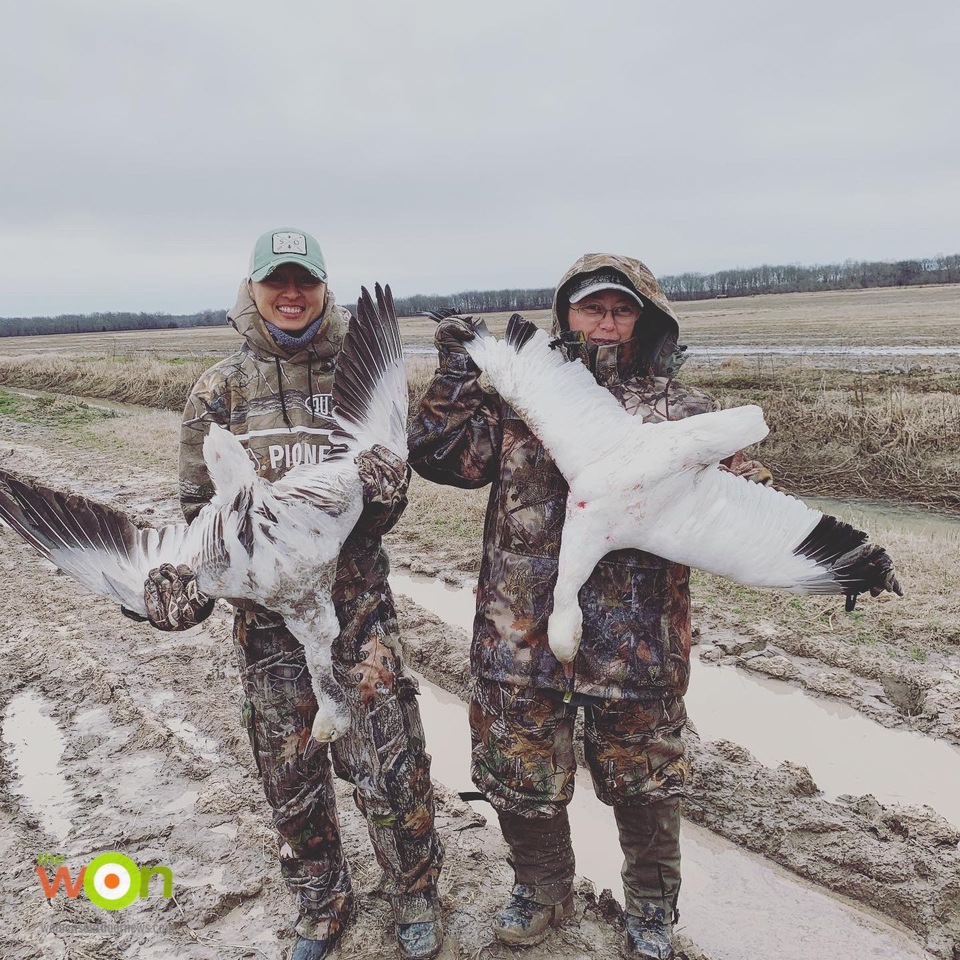 All in all, we picked up six geese on that first day. Does that mean we all shot at the same ones? Some of us thought maybe so. Does it mean our shooting left something to be desired? Quite possibly. Someone muttered, "Tomorrow, we'll do better."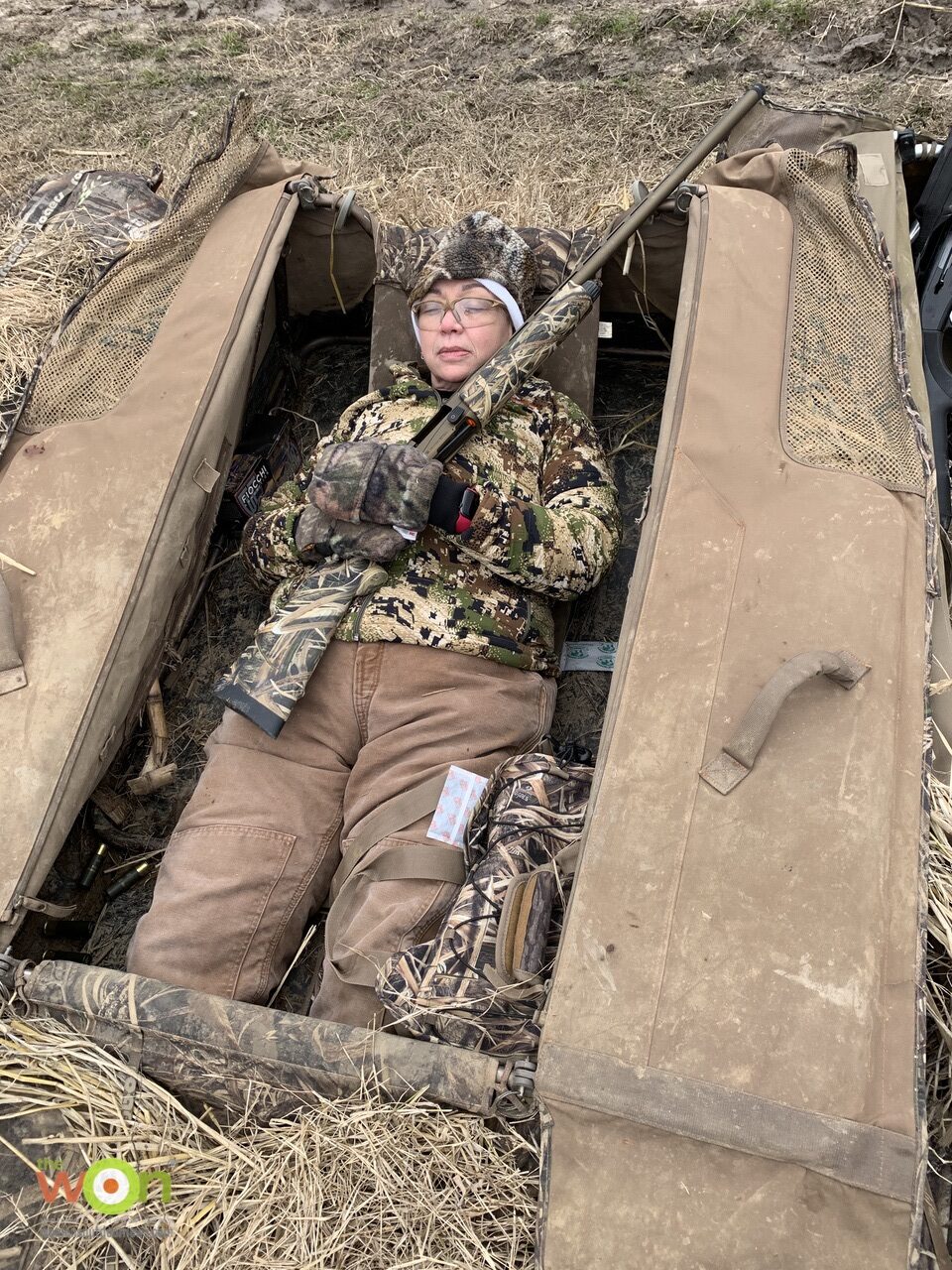 The temperature never rose above freezing. There's nothing quite like lying in the ground in freezing weather, hoping for a goose to fly overhead. Surreal, and if anyone had ever told me I'd actually enjoy doing this stuff when I was younger, I would have told them otherwise.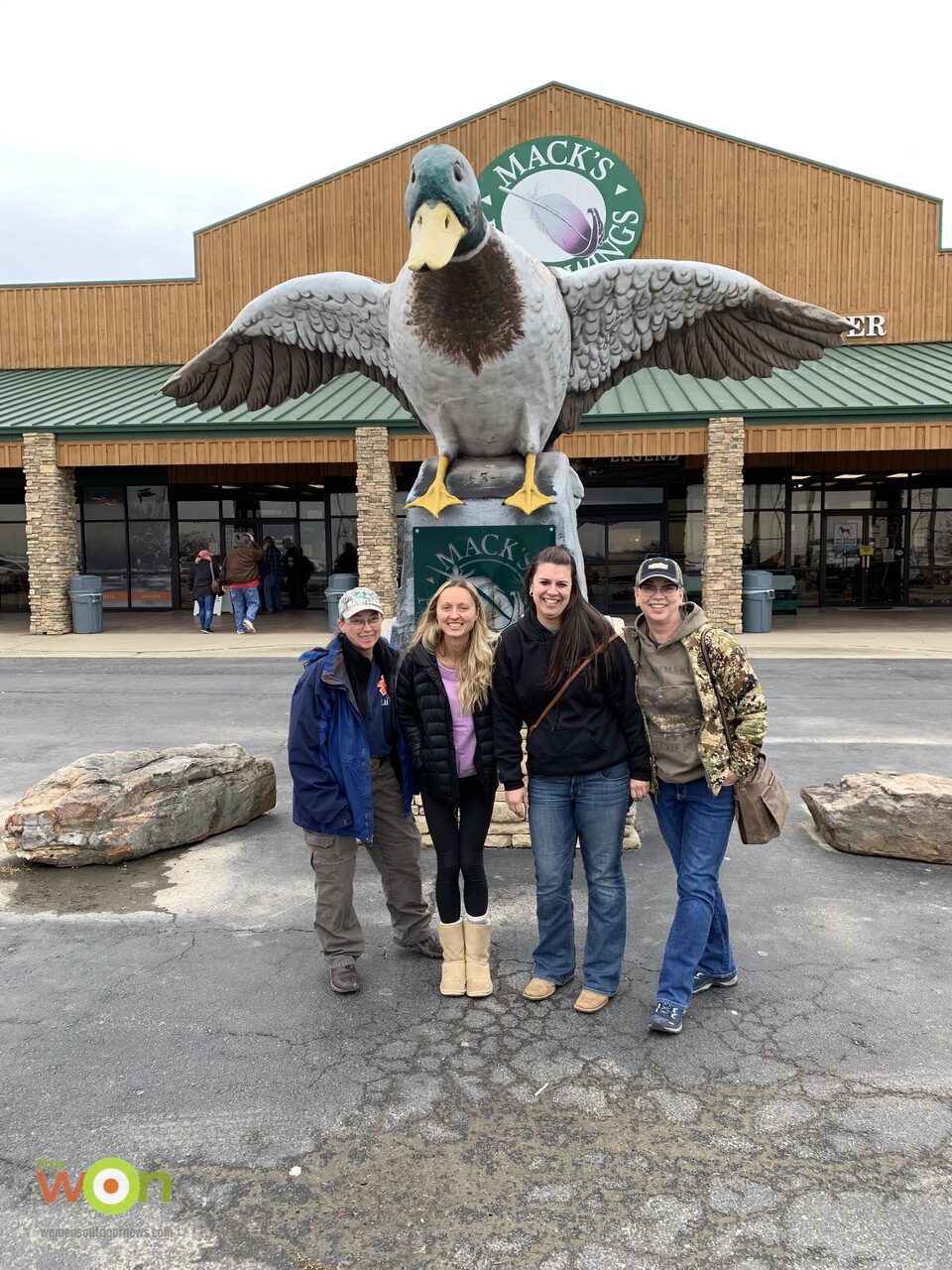 Day #2 and #LittleDebbie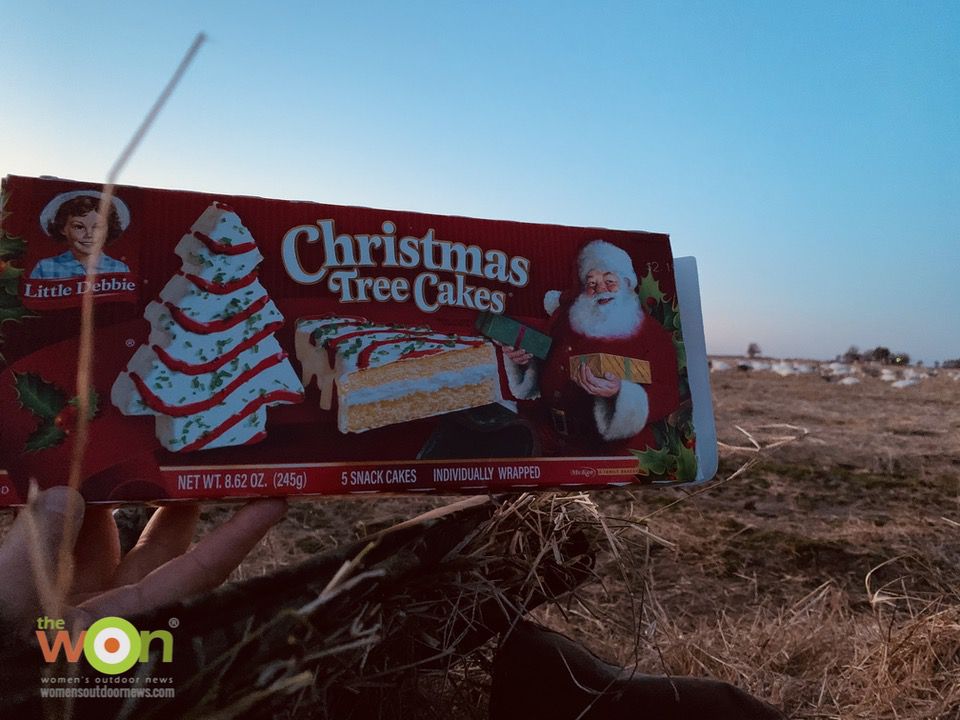 The night before, the women from Texas revealed that they didn't believe in the luck of the DOTS. They, in fact, preferred Little Debbies – and not just any Little Debbies (from the vast assortment of cakes and cookies), but the Christmas cake version of this popular foodstuff. We all decided (even the DOTS' girls, I think) to try them out and see. The Texans had brought some Christmas trees (in fact, they'd been hoarding them), maybe even enough for everyone to have one before the geese arrived. According to the ladies, they often use the hashtag #littledebbie on Instagram when they go hunting, and lo and behold, the Little Debbie people of the social media world noticed.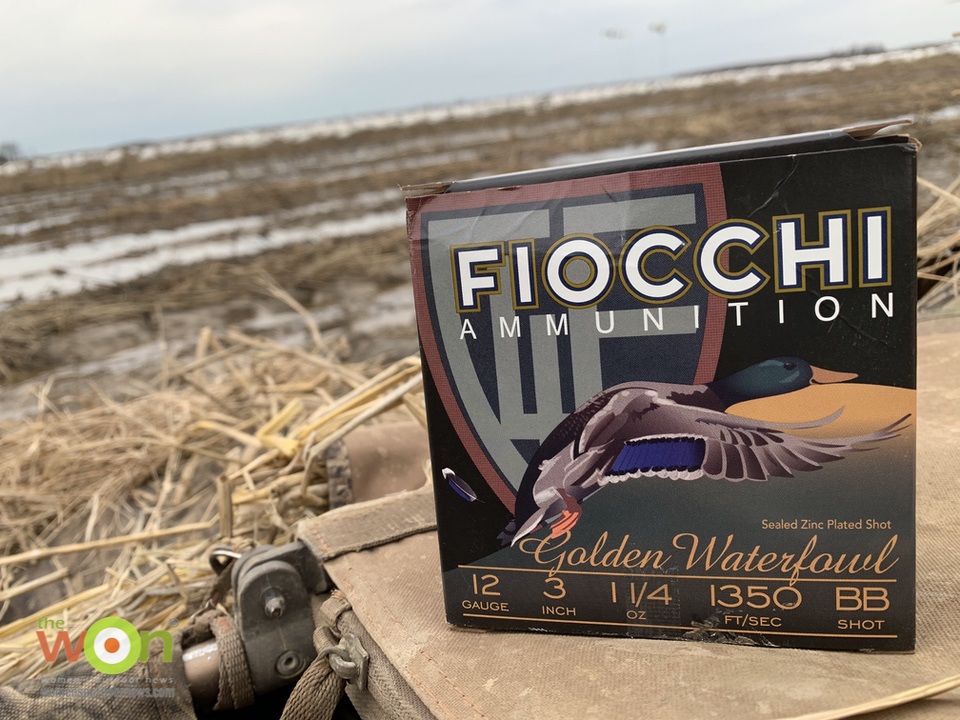 On the second day, we arose again at 3 a.m. and headed out in a caravan to another spot, also at least an hour away. Today, however, as the sun rose, temperatures thankfully did, too. We had our Little Debbies in our bellies, and our shotguns loaded. So far, my Remington V3 Waterfowl Pro had run nice and smooth, and with its loads of Fiocchi Golden Waterfowl BBs, hadn't malfunctioned once. As our guides told us, shooting after popping up in a layout blind is a whole 'nother animal, and it is … It requires core support and a six-pack of abs (if possible).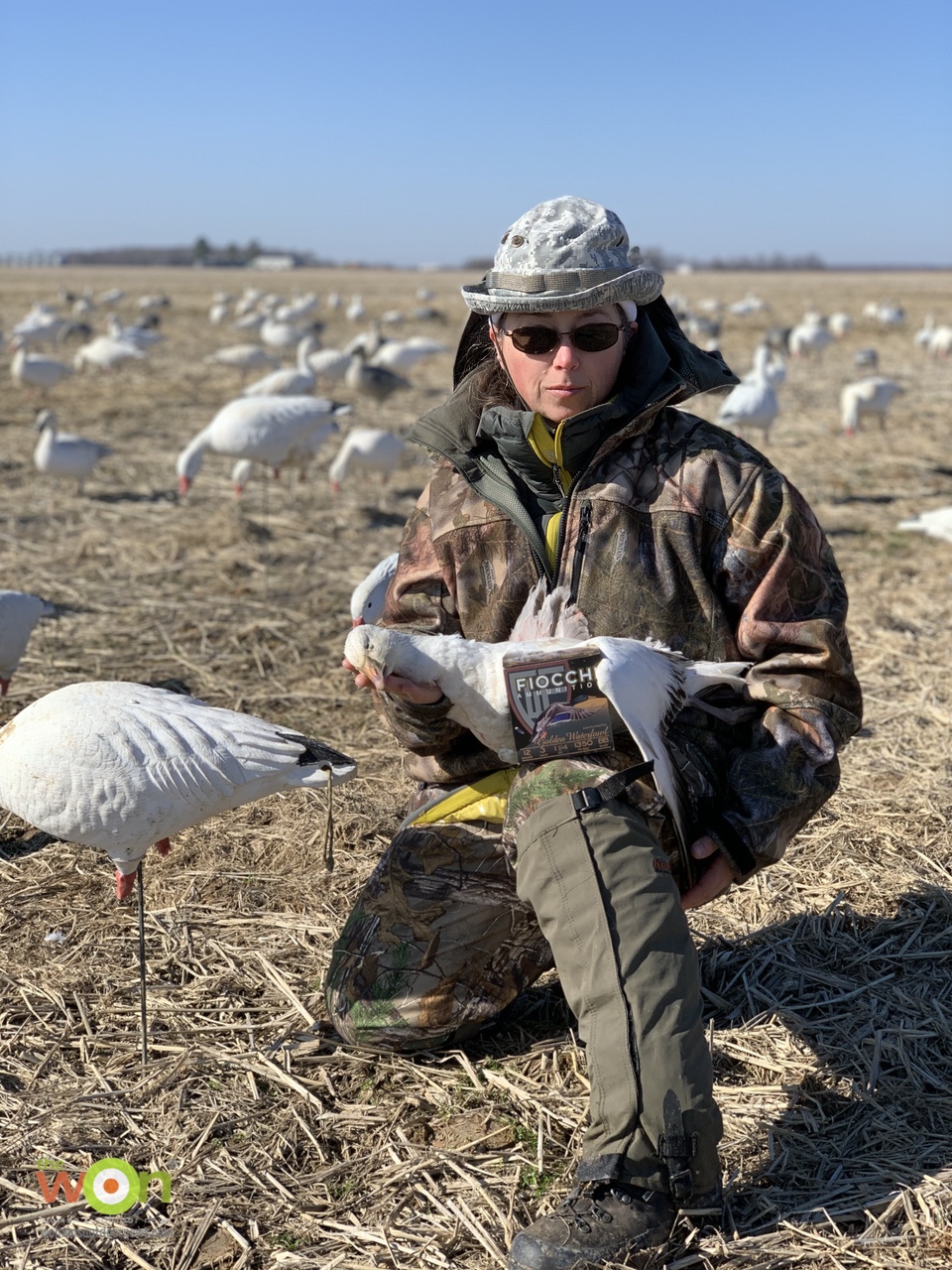 So, once again, what seemed like thousands of specklebellies mixed in with the designated conservation order geese, flew over and around and down – making it impossible to shoot. If it had been no holds barred, and specklebellies had been legal, we would have been covered in goose feathers. However, the story doesn't go like this – at the end of the day, we actually did a bit better. We got seven geese down.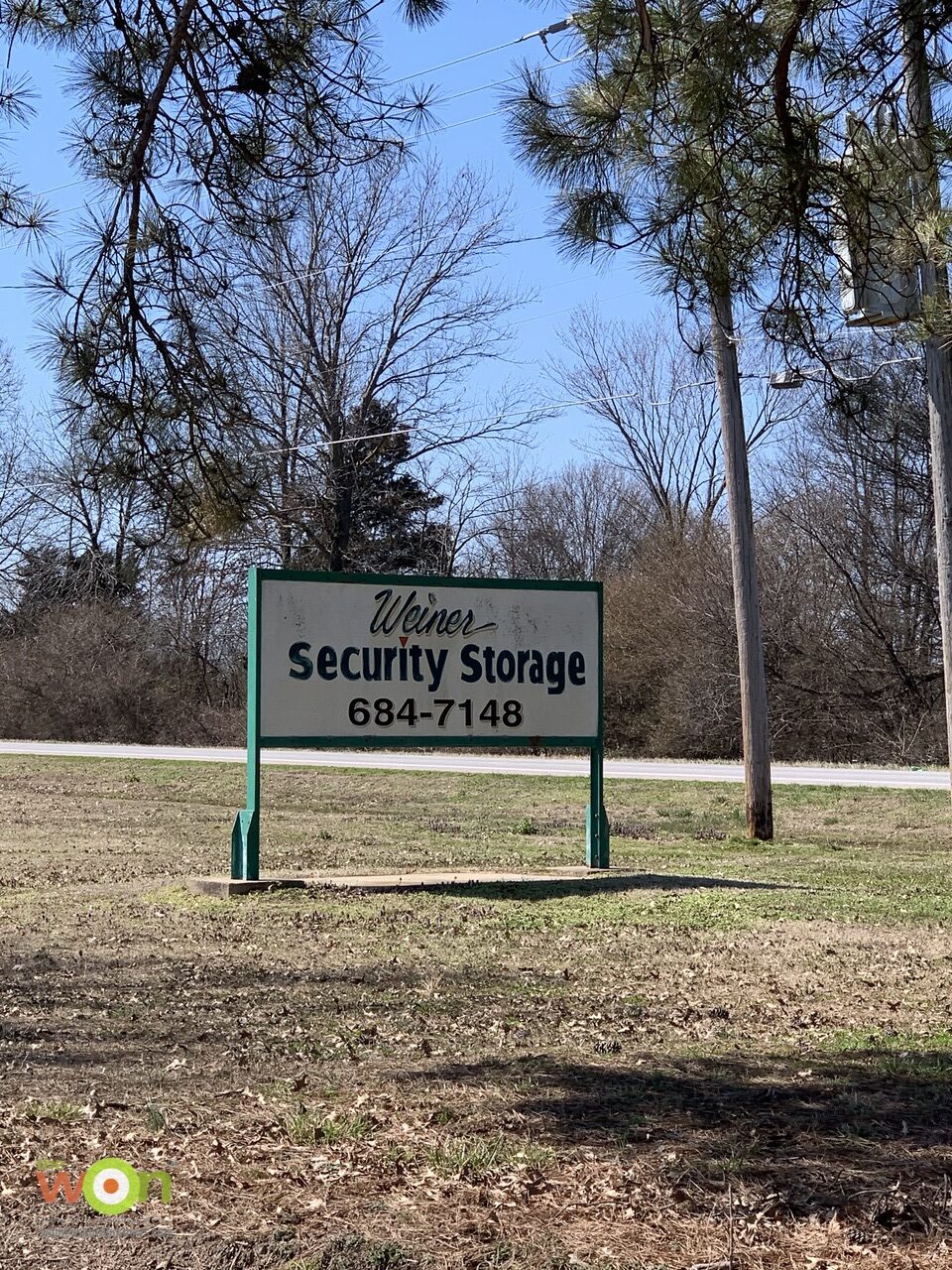 After the hunt, Jen and I decided to eat cheeseburgers in Weiner, Arkansas (which is pronounced just like the hotdog). We drove around, noted several things named after Weiner (Our favorite one was the sign that read "Wiener Security Storage"), chuckled like schoolgirls playing hooky, and then, went to Harrisburg and went junking. We found an antiques shop off the square downtown and across from the old courthouse (where the Confederate Army in this area surrendered). I bought a stuffed pillow Canadian goose (legal), along with a few spindles and Jen found a vintage Army helmet with a shrapnel ding in it.
That night, we regrouped and just knew that tomorrow had to be better.
Day #3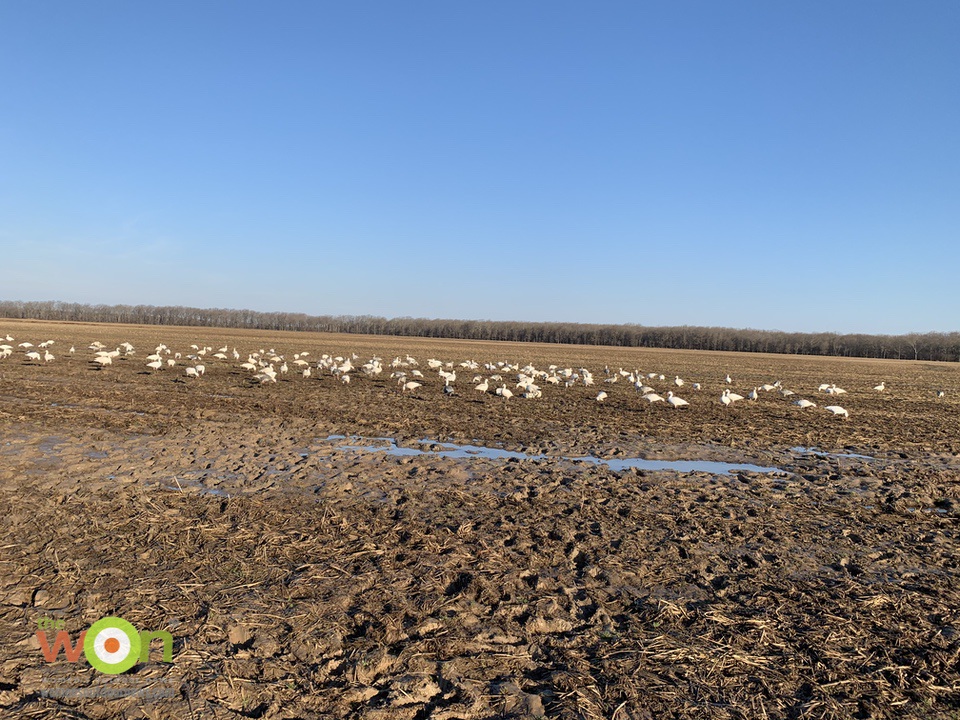 On the third day, the pattern of early rising had set in and we also packed the car so we could leave from the hunt. On this day, it would be a long morning drive of 90 minutes to get to our designated hunting spot. But, we felt optimistic that it could be our best day yet – because that what gets you through hunting!
We helped set out decoys, slogging through muck that wanted to suck a boot off your foot faster than a fish will slip out of your hands for that trophy pic. When you do this chore, you pray that you will not wind up on your backside in the muck, because … there's no going back. You're going to be cold and wet if this happens.
We lay there for hours. Seriously, hours. Some ladies had to leave by mid-morning to start driving home or head to the airport. We stayed till 11 and near that last hour, a tiny, straggler flock came from the east and circled us a few times. We lay so still that we could hear their wings flapping, since the guide had turned off the calls. And then, as if by magic, one snow goose dropped down, turned and came right toward the middle of our layout. Our "hunting hostess with the mostest," Nikki, dropped him at about 25 yards in front of her. And, that was all. Just one.
More to Hunting than the Feathers Down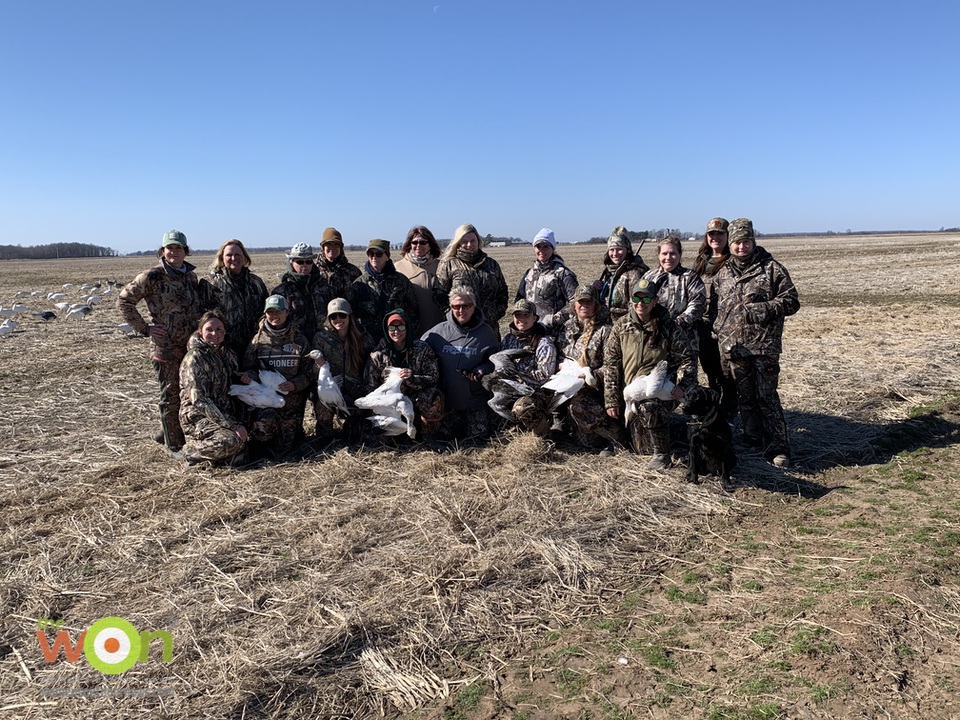 You may think that's the end of the tale of the wild goose chase – which really was a wild goose chase in some ways, but in other ways, a wonderful adventure. The lodge offered a spacious back patio area, with a firepit, and on the last evening, I talked to some of the hunters about their feelings surrounding hunting and this opportunity. We had 20 hunters show up – representing Pennsylvania, Florida, Missouri, Texas, Wisconsin, California, Louisiana, Arizona, Virginia and Kansas. Here are some of their thoughts.
Deby Daniel
A retired judge, hailing from California, this new-to-hunting woman accepted an invitation from a friend to join her in Arkansas to goose hunt. She'd never hunted goose, but had hunted for pheasant and ducks. She said, "This morning, in many ways, it was amazing and frustrating … it was like those specklebellies knew it was not the season for them. They were low and slow and right at us!" In our conversation, Deby revealed her new interests – archery and long-range precision shooting. Fortunately, Fiocchi ambassador Kay Miculek attended the hunt, and so Deby had been picking her brains about shooting. She added, "There are several of us in our 60s here, and I never owned a firearm until 2009. I was an active skydiver for a long time.  … My friend would find interesting things for us to do, and she sent a me link to the NRA Women's Wilderness Escape at the Whittington Center in New Mexico. It was amazing. I came home from that, and bought a shotgun and pursued my interest in firearms."
Katie Keyser
From Pennsylvania, Katie Keyser is an emergency vet tech and works in EMS. She has been hunting since she was 15. Her dad was a weapons specialist in the military, so she grew up around firearms and now teaches firearms safety courses and helps her dad out at a gun shop. Katie felt that the guides made this hunt more likeable. "I like the fact that our guides are out there scouting. They don't belittle you, as a woman … obviously, the cooking here is really good, too. And, the guides – they're very respectful." Katie appreciated the itinerary we received before the trip, along with what to expect, and the safety briefings.
Tara Stoddard
Tara Stoddard is part-owner of Reel Camo Girl, has been an editor at "Woman Shooter" magazine, and is an avid outdoorsman. Tara is presently working on a grant with the National Wild Turkey Federation to teach women how to hunt. We are looking forward to learning more about this program as COVID restrictions lift. Reel Camo Girl boasts a pro-staff team of 30 and brand champion of 40 women. She described her mission as, "It's not 'Hey, look at me!' It's 'Hey, what can we do to get this going for women outdoors?'"
Kelsi Beam 
On her first hunt ever, Kelsi Beam drove from north of Wichita, Kansas, to join us on this hunt. She is a math teacher, and now teaches GED courses and works on a farm. "I wanted to start with birds, and this hunt came up, so I took the chance," said Kelsi. She wasn't disappointed, and headed back to Kansas with fresh thoughts of how to hunt a turkey next. Then, she wants to pick up bow skills and go fall turkey hunting.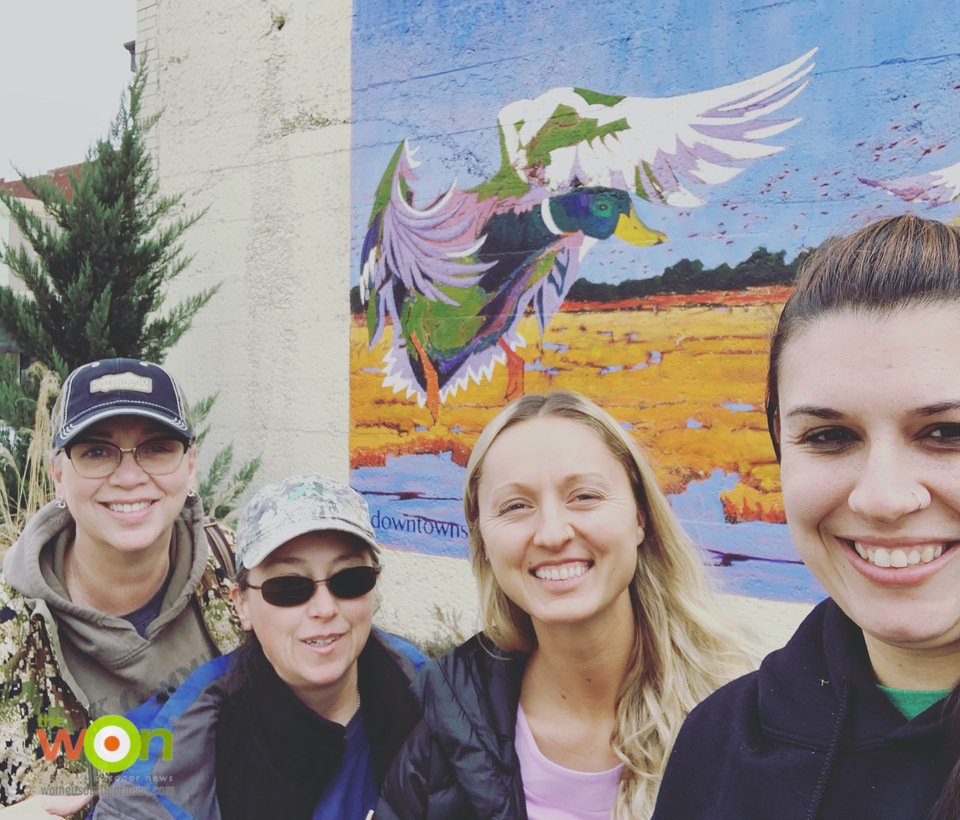 Sarah Morton
Sarah Morton is an experienced hunter for deer and fox, and saw the announcement for this hunt on the Internet. She works as an ER nurse in Richmond, Virginia. She said although the birds didn't fly for us, she understands that it can happen. As a traveling nurse, she plans her next work gig around seasons for hunting and fishing. She said, "Was it a great hunt? Well, I think they [the outfitters] tried, but birds are birds." Sarah hopes to get out in the gobbler woods in Virginia next, and has a planned fishing trip in Florida in July. Sarah also mentioned that she started traveling solo last year, and said, "If you're scared to travel by yourself, it's just mind over matter. If I never started traveling by myself last year, I would have had the courage to come out and then, you see what I would have missed!"
To book a future hunt with The Sisterhood of the Outdoors, check this website.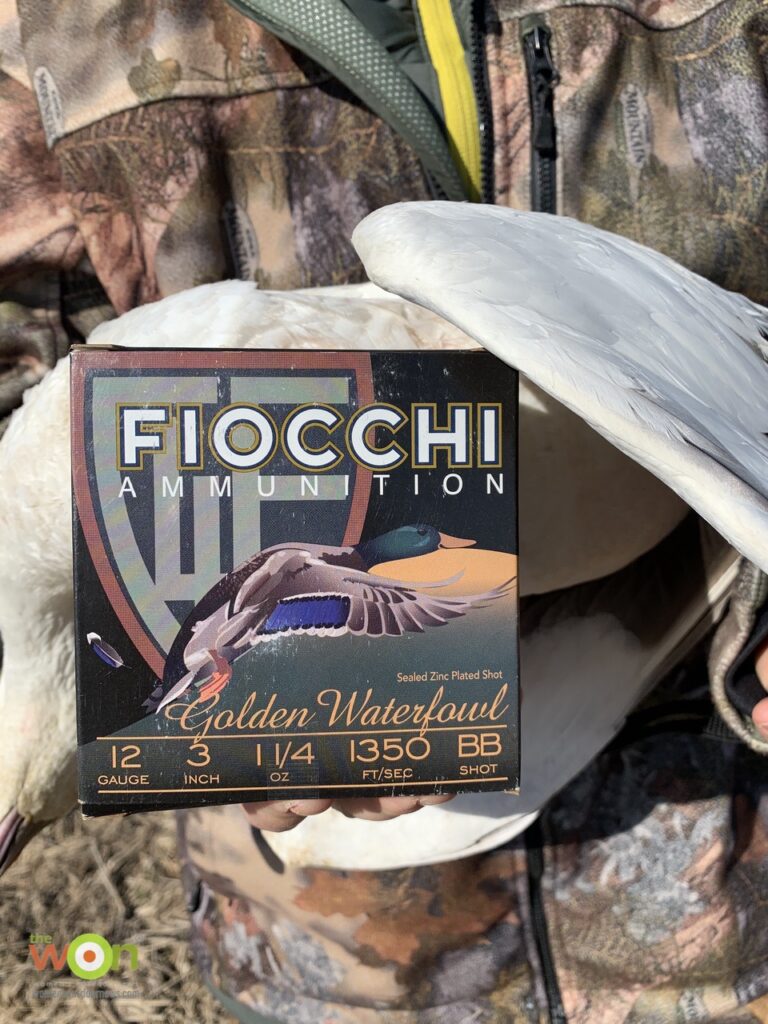 To find the right Fiocchi ammunition for your future hunts, look no further than this resource.
The Conversation